Enrich your APP with our Data
Our API will feed millions of business records into your existing system
Email Enrichment
We will return his full name, job title, seniority, phone number, company he works for, location, nationality and date of birth.
satya.nadella@microsoft.com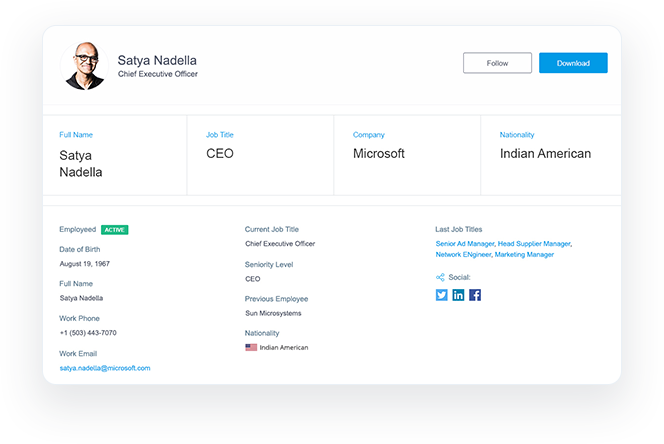 Domain Enrichment
Transform any domain into a complete company profile
Using just a domain URL, GDB Data will find information about the company, such as name, address, financials, credit score, ownership, employees count, industry classification, what type of technology they use and much more.
www.shell.co.uk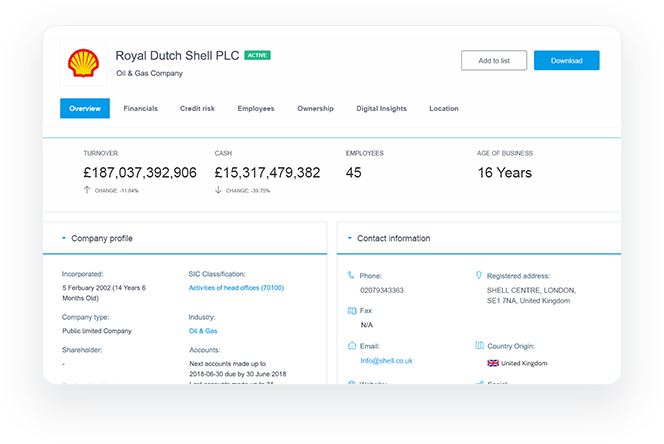 API Discover
Identify your best prospects
Search for your next customer using a wide range of firmographics, such as location, industry, financials, name, job title, email and phone number.
Request a Demo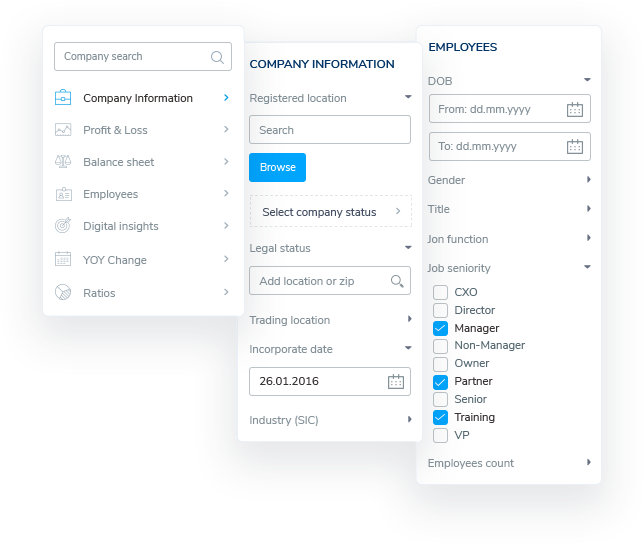 Integrate with Salesforce
Enrich your Salesforce pipeline with new leads
Install the extension on AppExchange and fill your pipeline with new leads every day.
Get it now